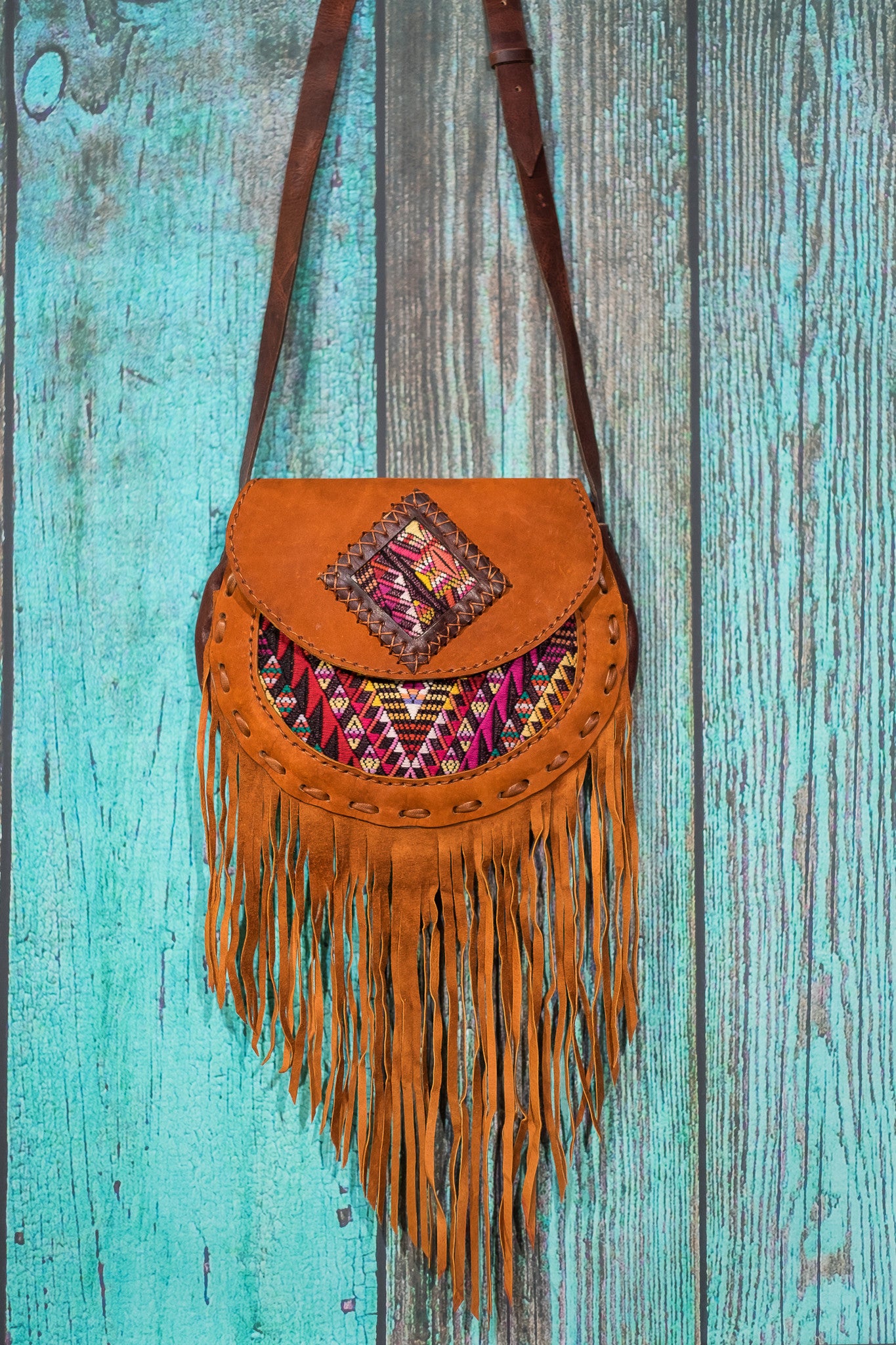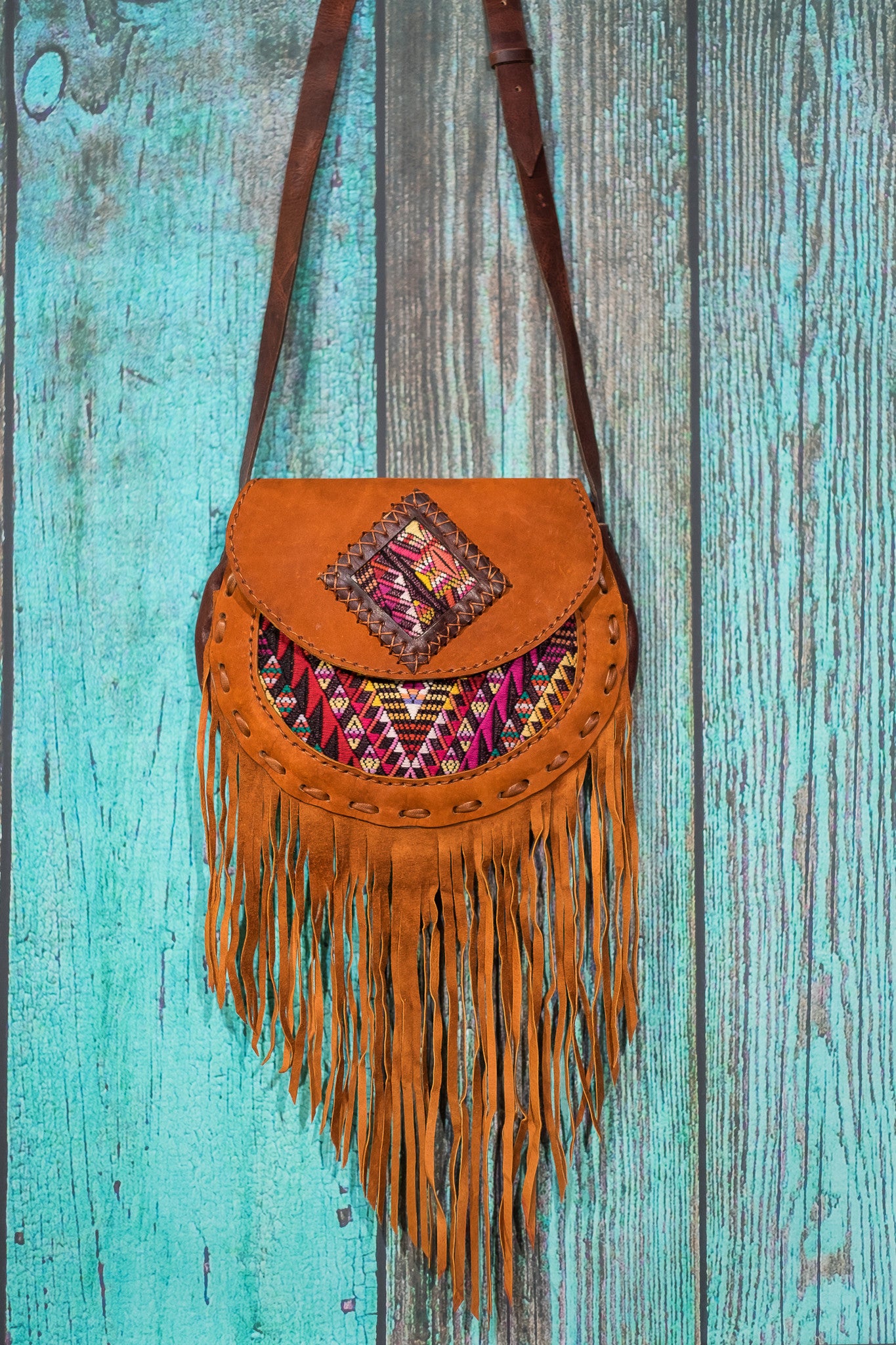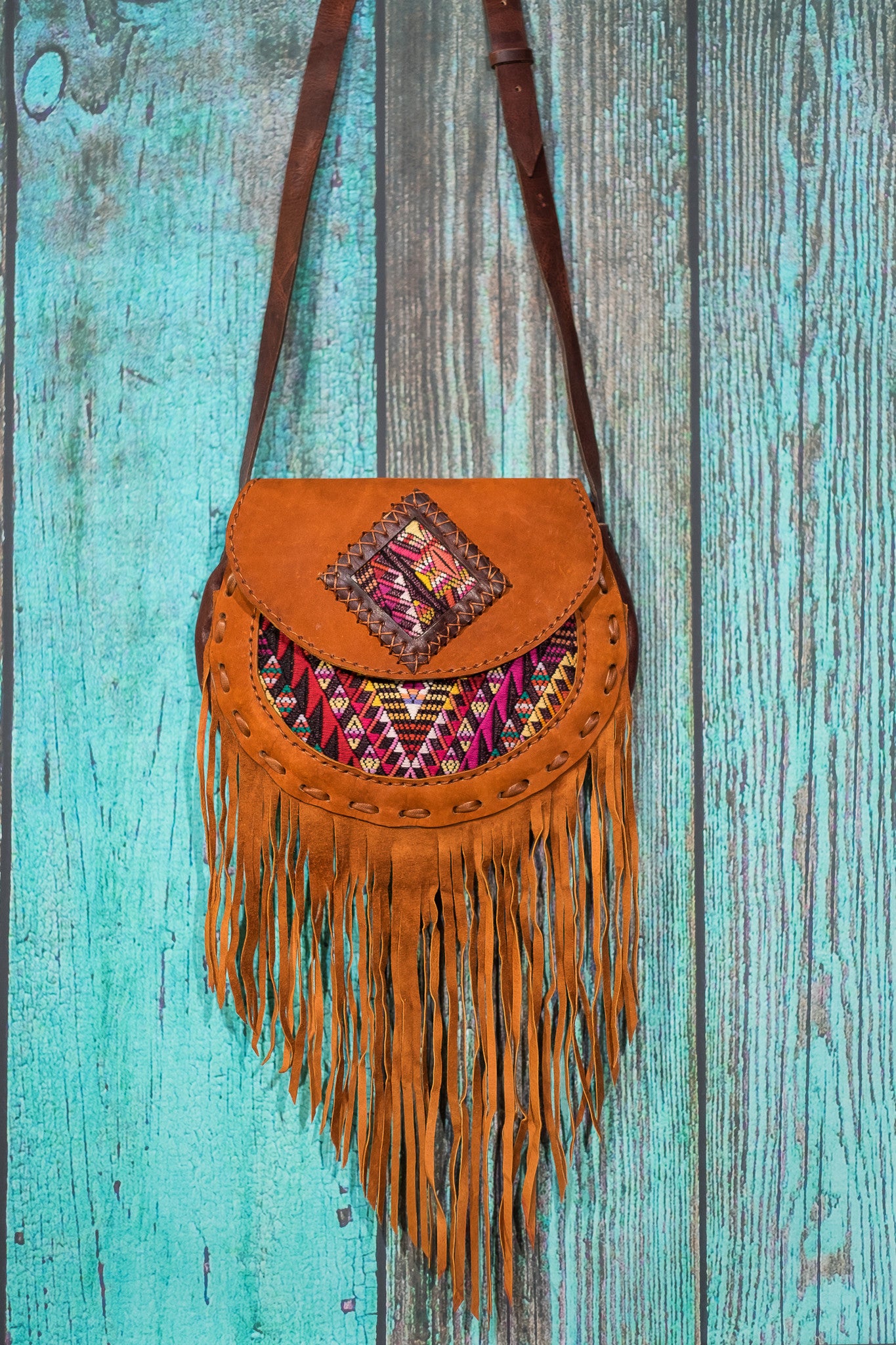 Huipil Luna Fringe Bag purse cross body suede tan Jasmine
Our Bella Luna Diamond Fringe bag is the perfect shoulder or cross body bag. Big enough to fit your keys, money, lipgloss and credit cards you can carry all your essentials without being weighed down. The bag is made from a colorful, one of a kind huipil and tan suede leather, with a diamond shaped reveal on the flap. The backside has a zippered pocket.

About our bags.
All our bags are made from Mayan huipils. These huipils (or blouses as we call them) are intricately detailed, take 2-3 months to weave, are all one of a kind, and often tell a story about the weaver and where she is from. Often, weaving is the only skill these women posses as they don't know how to read or write and make very little money to support their families. We purchase these huipils directly from the weavers and then turn them into hobo bags, tote bags, overnighters, cross bodies, wristlets and more giving them a sustainable income.